Sometimes you need an expert's opinion.
Econo Tree Service's International Society of Arboriculture (ISA) Certified Arborists are qualified through the ISA to provide expert evaluations and recommendations for all aspects of tree care and preservation in Redwood City, CA and surround cities.
Call Econo Tree Service For Your Free Estimate:
(650) 367-4900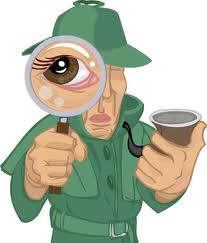 The simplest type of consultation is the visual inspection and verbal recommendation. Often this form of consultation is included in a free estimate.
When an Arborist letter or report is required for your project we can inspect the tree or site and give an objective evaluation.
Any work recommended in the evaluation is not required to be performed by Econo Tree Service; however, we will be glad to give a free estimate and perhaps a discount if you should elect for us to do the work.
We can fill out and file any needed forms that require an Arborist's signature. We can also process permits with the appropriate paperwork. Please read our permit list for more information.
Please see below for an explanation of the various types of written documentation we offer.
Documentation Formats…
Letters
The basic form of documentation is the Arborist letter. An Arborist letter is often required for a single tree removal or major pruning. It usually consists of one page, with or without photos, and is limited to one tree.
Reports
An Arborist report is much more extensive then a letter. It is usually used for documentation of the location, condition and recommendations for treatment of all trees on a property.
An Arborist report is often required before any major landscaping or construction project.
Tree Protection
Econo Tree Service also provides complete Tree Protection Plans. Most cities and towns in our area require Tree Protection Plans be filed prior to issuing permits for major construction or remodeling.
They include Arborist reports and protection recommendations suitable for including in the plans along with consultations with the architect and contractor and periodic site inspections.