Econo Tree Service proudly services a number of customers in San Carlos, California. San Carlos is a small residential suburb located roughly halfway between San Francisco and San Jose.
Call Econo Tree Service For Your Free Estimate:
(650) 367-4900
Our Service in San Carlos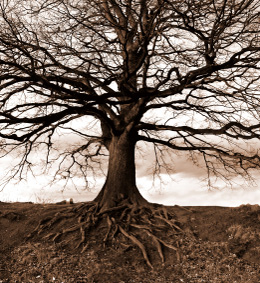 Since San Carlos is located so close to our home office, we know the community very well. The 14 neighborhoods that comprise the city include Brittan Acres, Clifton Avenue, Cordes South, Crestview, Devonshire Canyon and El Sereno North.
We have also worked in and around Greater East San Carlos, Howard Park, Laurel Terrace, Melendy Drive, Oak Park, San Carlos North, White Oaks and White Oaks South Gems.
An unhealthy tree can be a problem. It can be carrying a disease, pests or has dead branches – all of these reasons can quickly turn that tree into a hazard.
Once a tree becomes a hazard, it more often than not, requires removal. At Econo Tree Service our Certified Arborists can handle the job quickly and efficiently.
For your free estimate on tree removal all you have to do is contact us by either e-mail or phone. We will conduct a site inspection on your property and suggest proper treatments.
One of the most obvious visual changes that can be made to your trees comes from pruning and trimming. In addition to 'cleaning up' the appearance, this activity removes dead twigs and branches.
Call Econo Tree Service For Your Free Estimate:
(650) 367-4900
Trimming and pruning is good for tree growth but it also stresses trees when done at the wrong time in their growth cycle. The Certified Arborists at Econo Tree Service will determine the correct time to perform this service.
For a free estimate on our pruning and trimming programs, contact us today by phone or e-mail. We look forward to providing you with our professional tree care service.
Stump removal used to be a huge chore that required a lot of labor and muscle. With the invention of the stump grinder all of that has changed.
If you have a stump sitting in your yard that you would like to see disappear, let us take care of that for you. Our stump grinder will turn that unwanted stump into valuable wood chips you can use elsewhere on your property.
To find out more about our stump grinding service, just contact us today. Econo Tree Service is our name and you can connect with us by phone or e-mail.
The health of your trees determines how long they will live and how strong they will become. Unhealthy trees are not as strong and often carry disease or some other condition that can damage other trees.
The only way to determine the health of a tree is to examine it. Our Certified Arborists can diagnose problems with trees and provide you with treatment options.
To find out more about our tree health care program, contact us today at Econo Tree Service. We can be reached by phone or e-mail and look forward to assisting you.
Why Econo Tree Service?
Econo Tree Service was established 25 years ago. We operate out of Redwood City, California but service customers in the Peninsula from Millbrae to Santa Clara – as well as San Carlos.
Contact us at Econo Tree Service today for your free estimate on any of our tree care services – including many not mentioned here. We can be reached by either phone or e-mail.