Residents of Portola Valley, California rely on Econo Tree Service to provide professional tree care service to their yard or property. We enjoy working in this friendly community for a number of reasons related to the promotion of the urban forest.
Call Econo Tree Service For Your Free Estimate:
(650) 367-4900
Our Service in Portola Valley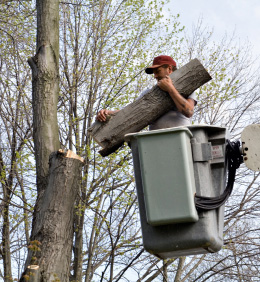 Portola Valley has a Conservation Committee that was successful in August 2013 in gaining support from Town Council for a special award program. The awards are part of the Portola Valley Backyard Habitat Program which encourages homeowners to embrace their surroundings.
The award program focuses on preserving and enhancing natural features and conserves the rural quality of the community. Homeowners leaving part of their yard open to meet these goals are eligible for recognition.
Sick trees have a way of making more of them sick and in order to stop the spread of disease or pests, trees sometimes have to be removed. Others can just be hazards with the risk of causing damage to property.
At Econo Tree Service we will examine your trees and if we determine removal is the best remedy, we will consult with you. For a free estimate on this service, call or e-mail us today.
When trees are pruned or trimmed they experience stress from the activity. There is a correct time during a tree growth cycle when pruning is less stressful and we can determine that through a tree examination.
Call Econo Tree Service For Your Free Estimate:
(650) 367-4900
Our Certified Arborists will not only prune trees at the best possible time, they will do a professional job that will leave them looking beautiful. Call or e-mail us today at Econo Tree Service for your free estimate on our pruning program.
We have a tool that will make tree stumps completely disappear. It is our stump grinder and with our qualified operator, stumps are quickly and efficiently removed from sight.
A stump grinder chips a stump into a pile of wood chips using a large spinning blade. The operator moves the blade back and forth with the stump gradually decreasing in size.
To find out more about our stump grinding service, and for your estimate on this program, contact us today. Call or e-mail Econo Tree Service for more information.
You can call us tree doctors if you'd like – because our tree health care program turns us into doctors as we examine and diagnose your trees. There are a lot of conditions we look for and we have treatments for most of them.
For a free estimate on our tree health care service all you have to do is contact us. Phone or e-mail Econo Tree Service today to find out how healthy your trees are.
Why Econo Tree Service?
For a free estimate on these and many other tree services we provide, just call or e-mail us. Econo Tree Service looks forward to serving you with our professional tree care programs.