We specialize in professional tree removal in Redwood City, CA, and surrounding cities.
Econo Tree Service is dedicated to the preservation of the urban forest, however there may come a time when a tree becomes a hazard to people and property and needs to be removed.
Call Econo Tree Service For Your Free Estimate:
(650) 367-4900
We are experienced in all aspects of tree removal, from large to small. We can remove any tree safely and efficiently.
If you have a concern about the safety of your trees, a Certified Arborist from Econo Tree Service will inspect and provide a objective assessment as to the tree's health and condition and make recommendations for saving or removing the tree(s).
The Two Reasons to Remove A Tree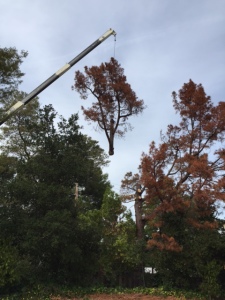 We will try just about anything to remedy a sick tree, including professional tree pruning. That being said, there are two specific reasons we will use to help make the decision to remove one when requested to do so.
Problem trees are trees that carry disease and are at risk of damaging additional trees through infection. If a diseased or pet infested tree cannot be nursed back to health we will decide to remove it.
Call Econo Tree Service For Your Free Estimate:
(650) 367-4900
Hazard trees are trees that are positioned on your property where they may fall or drop dead branches and cause damage. A tree that has the risk of damaging property is considered hazardous and will be removed.
A tree that blocks a beautiful view, casts a shadow on a garden or does not fit into the cosmetics of the rest of your property is also a candidate for removal. Contact us today at Econo Tree Service by phone or e-mail for information on our tree removal service.
Stump Grinding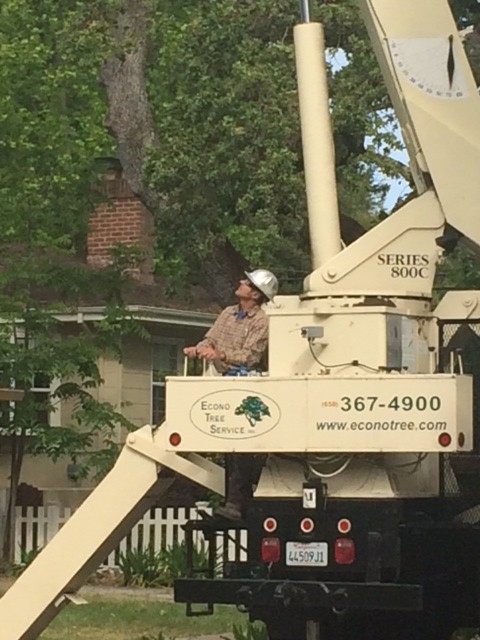 Whether we removed the tree, or if you just have an old stump in the yard you are tired of tripping over, we can grind it.
Our stump grinders can fit in back yards with as little as 36 inch clearance. We give you a choice of leaving the mulch at the site at no extra charge or hauling the mulch, (for a disposal fee).
We can also grind surface roots or perform root pruning where needed.