We Know What's Bugging You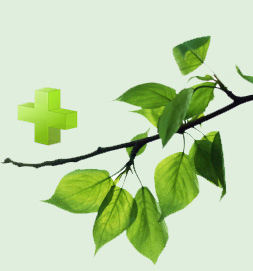 Worms hanging in your face? Car and sidewalk sticky? Thanks to our tree health care service in Redwood City, we know what's causing it and how to get rid of it, often without resorting to indiscriminate use of toxic chemicals.
Call Econo Tree Service For Your Free Estimate:
(650) 367-4900
In the past, the only solution seemed to be spraying. Now with a combination of monitoring, maintaining the tree's vigor, and cultural practices we can help make your trees an unattractive place for a pest.
Of course for those particularly tough cases we are licensed and equipped to provide spraying.
Can't find what you need here? Check out the other tree care services we offer here.
Healthy Trees and a Healthy Enviroment…
Tree Care Monitoring
Knowing when and where an insect or disease attack is likely to occur is important. Spraying "just in case" often does more harm then good.
It is also important to separate the good bugs from the bad. Often beneficial insects can take care of a moderate infestation of harmful insects. Keeping an eye on the problem can help avoid killing the good insects before they have a chance to do their work.
Finally, certain products work best on discrete stages of an insects life. Spraying at the wrong time, while doing no harm, does little good.
Cultural Practices
Keeping your trees healthy and stress free is the first step in preventing insects and diseases. Proper watering, optimal nutrition and good soil conditions all decrease stress on trees planted in urban areas.
Call Econo Tree Service For Your Free Estimate:
(650) 367-4900
Econo Tree Service arborists can prescribe and implement corrective measures and proactive strategies to keep your trees healthy and capable of resisting attack.
Spraying
When cultural practices and beneficial insects do not provide the desired results spraying is an option. We always use the most environmentally friendly option when resorting to spraying.
For example, the preferred method of caterpillar control is Bacillus thuringiensis, a bacteria that only effects caterpillars. Other options are Insecticidal soap, and ultra-refined oils. Whatever we spray, we spray with care.
Yearly Maintenance
We highly recommend starting a yearly program with our tree care company in Redwood City to care for the health of your trees.
From February through November there is a schedule we can put in place that protects trees from pests and disease.  The following is a suggested schedule to promote vigor and lushness of your trees.