Econo Tree Service works with all customers in the surrounding area including Hillsborough, California. Hillsborough is just a leisurely 22-minute drive from our home in Redwood City, California.
Call Econo Tree Service For Your Free Estimate:
(650) 367-4900
Our Service in Hillsborough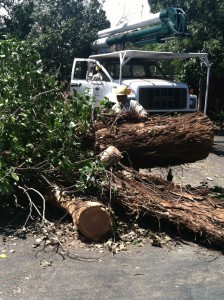 What makes Hillsborough unique for tree service is that the community has a Beautification Foundation. The HBF has a Tree Committee which encourages residents to plant trees to line residential streets.
The committee has a list of Recommended Street Trees that have been selected as perfect to grow along streets as their roots are not considered evasive to roadways and sidewalks.
Econo Tree Service works closely with organizations such as the Hillsborough Beautification Foundation to ensure our services are in alignment with specific municipal and regional goals.
Tree removal is something we don't take lightly. Although we try to find suitable remedies to avoid removing a tree, sometimes the best solution is to take the tree away.
Econo Tree Service will use this option if a tree is a danger to other trees, persons or property. For a free estimate on our tree removal service, contact our Certified Arborists today by phone or e-mail.
Trees grow strong and healthy when they are properly taken care of and one way is through pruning. Pruning removes dead branches and allows a tree to feed healthy branches and leaves.
Call Econo Tree Service For Your Free Estimate:
(650) 367-4900
There is a right and a wrong time in a tree growth cycle to prune. The Certified Arborists at Econo Tree Service can identify that cycle – for your free estimate on our pruning service call or e-mail us today.
Stump grinding is one of the most cost effective ways to remove that stump in your yard that has become an obstacle. The grinding machine slowly destroys the stump turning it into wood chips.
The wood chips and mulch resulting from a stump removal can be recycled into your yard or garden. Call or e-mail us today at Econo Tree Service for your free estimate on our stump grinding service.
Tree health care encompasses a number of issues related to the health of your trees. A proper inspection can reveal such issues as rot, poor soil conditions or a pest infestation.
At Econo Tree Service we can diagnose what is wrong and help provide treatment to bring your trees back to health. To find out more just call or e-mail us at Econo Tree Service and ask for your free estimate.
Why Econo Tree Service?
Econo Tree Service has a customer base that covers the entire Peninsula from Millbrae to Santa Clara and includes many in Hillsborough. We have been in business for over 25 years.
We strongly believe in the significance the urban forest plays in our lives for beauty, enjoyment and for the environment. For your free estimate on any of our services just call or e-mail us at Econo Tree Service today.